How Innovation Drives Entrepreneurship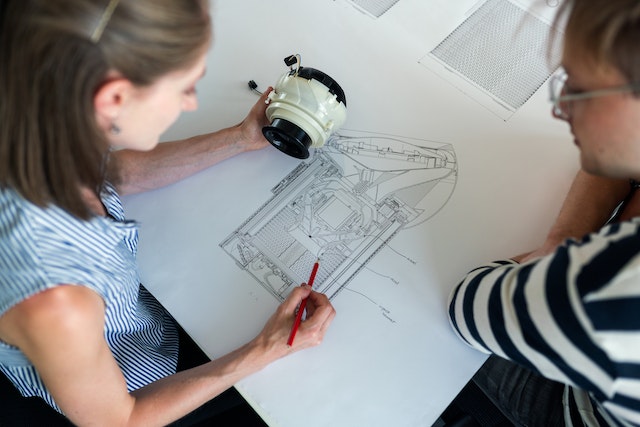 The image of an entrepreneur is often that of a rogue player, one who bets it all on a single idea or product. And while that isn't uncommon in entrepreneurship, it also isn't the most common path. Entrepreneurs are often experts within an industry and wish to branch out independently. They may also be experts within their field who want to try something new.
Innovation is the core principle guiding many of these leaps into new fields and businesses. With today's rapid advances in technology and disruptive world events, innovation often drives entrepreneurship to meet a new challenge or improve an old solution.
Types of Innovation
Innovation itself takes on multiple forms. There is sustaining innovation where an existing company commits resources and assets to improve its products' business models, product lines, or technological enhancements. This innovation keeps companies fresh in their pursuit of market share.
There is also disruptive innovation. Disruptive innovation is the familiar variant where small companies challenge larger ones with different products or new technology. Disruptive innovation also includes those "great leaps forward" where entrepreneurs extend the products and services of the industry to include new technology that benefits the sector they rose in.
Innovation's Impact on Entrepreneurship
In its basic form, innovation is finding creative ways to solve new and existing problems. One example would be 3D printing. In its infancy, 3D printing was hyped as a miracle advancement. But as the hype cycle settled, additive manufacturing has become an innovative way to reduce R&D costs, produce parts in single or small lots, and drive the development of new material science.
This and other technological advances have driven innovation to create new products and services. IoT, IIoT, AI, VR, and AR are just a few technologies that have arisen to support existing industries in a new way. They can be used for sustaining innovation or disruptive innovation alike.
Innovation as a driving force for entrepreneurship is also evident as a result of the disruption of COVID 19. As many businesses were forced to innovate in response to new realities, others grew out of an opportunity to solve a problem.
For the long-established restaurant and grocery supply industry, for example, pivoting from packaging formats servicing bulk orders to those servicing individual home orders was critical. For new technology-based companies like Instacart, the pandemic provided valuable data on how to structure current and future business to address new data from customer buying habits.
The Benefits of Innovation for Entrepreneurship
While every industry is different, there are vital benefits to using innovation to drive entrepreneurship. These include:
Improved Productivity – Innovation that refines business processes or creates new pathways to process improvement can improve overall productivity.
Lower Cost – An innovative new product that challenges or replaces an existing product may impact the overall market to lower-cost comparable goods.
Brand Acceleration – Innovation by entrepreneurs can often accelerate a brand's recognition in the marketplace. The overall brand image is enhanced by innovating to become the "it" product.
Expanded Markets – There was a time when people thought that markets were tight and finite. But technology, new business models, and innovation have allowed entrepreneurs to develop new products that expand markets.
How to Bring Innovation to Your New Business
The Henry Bernick Entrepreneurship Centre (HBEC) recognizes that innovation and entrepreneurship go together. With dedicated resources for innovation and R&D, entrepreneurship, mentorship, and more, we're uniquely positioned to offer academic and business real-world training to new businesses.
Learn more about how we can help you make innovation a strong and vibrant part of your entrepreneurial idea. Contact us today.
The post How Innovation Drives Entrepreneurship appeared first on Innovators Central.