Why AI Will Drive Marketing to New Heights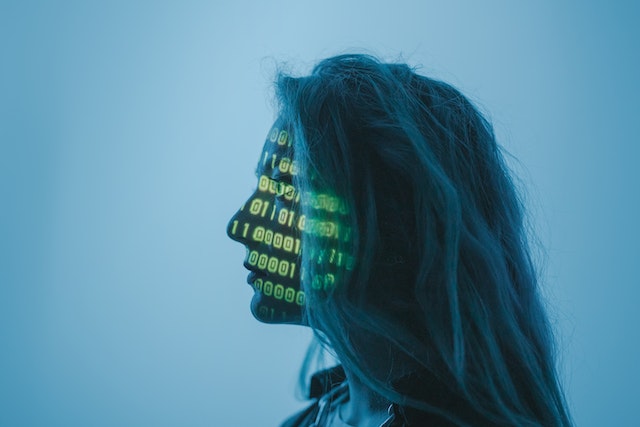 In a hypercompetitive marketplace, every business must utilize technology to remain competitive. This is especially true of small companies, startups, and entrepreneurial ventures where those first few years of growth are critical to survival and whose marketing approach can make or break them.
For companies with little or no in-house marketing or those looking to enhance their marketing efforts, artificial intelligence (AI) offers a way to drive their business to new heights with innovative products and services efficiently tailored to their customers' needs. As one of the most exciting technologies available today, AI can help usher in a new marketing era for those seeking an edge.
Why Does AI Make Sense for Marketing?
Traditional marketing has always been human-centric. It can be a hit-and-miss proposition if heavily focused on intuition, manual research, guesswork, and discerning trends from subjective data.
AI makes sense for marketing because it can process those inputs faster than humans alone. And because it can quickly merge these inputs with real-time sales and performance data, it can uncover trends that humans cannot. Decisions can be automated based on data, and this analysis can, in turn, help companies develop customized solutions for customer needs.
Here are several ways AI enhances marketing:
Data Analysis – Traditional marketing makes many assumptions about customer behavior based on history, outdated information, and guesswork. AI analyzes actual real-time sales and quickly plots them against what customers are buying to create insights on rising trends.
Automated Decision-Making – Many companies "match" their competition's pricing. But this only works if someone follows that price and makes a change manually. AI can keep track of competitor pricing and automatically lower or match pricing based on defined protocols. This type of automated decision-making keeps companies from playing catch up.
Personalized Products – As buying behavior is analyzed, AI may detect a strong surge in customers by adding personalization (such as engraving, color choices, etc.). AI can then direct all incoming customer inquiries to the personalization choices on the front end to capture the upsale automatically.
AI Media Buying – Many people think of marketing as slogans and hooks to catch people's attention. This can be true, but the hooks don't always work. AI can look at ads across the company or industry and script a new ad that takes advantage of the most successful ads' style and messaging. AI can also run test ads, optimize ad spend, and place ads where they'll get the most traction.
How Does AI in Marketing Work?
There are many platforms today that utilize AI in marketing. These systems all use machine learning alongside big data and advanced analytics. Machine learning is a set of complex algorithms that can learn from data inputs and make improvements. AI's machine learning capabilities mean that trends, ads, personalized offerings, and other services are optimized as each sale is made. The result is that real-time sales inputs are used with historical performance to determine the success or failure of a marketing campaign. It then increases the campaigns that do work and eliminates those that don't.
Big data and analytics are also critical core elements of AI in marketing. Today's data capture systems provide an enormous amount of real-time data, which may come from IoT-connected manufacturing, point of sale retail systems, or any number of platforms. AI uses advanced analytics to cleanse, organize, and sort the data and analyze it for actionable insights or automated decisions.
Adding AI Marketing to Your Business
Traditional marketing gave way to automated marketing, but consumers were often turned off by the "bot-like" experience. Today, AI offers a way to move past simple automated responses and create personalized customer experiences using AI-driven behaviour analysis. The result is greater brand strength and faster response.
The Henry Bernick Entrepreneurship Centre (HBEC) at Georgian College can help entrepreneurs move past the fear of adoption and understand how AI can help drive the marketing efforts of their business. With training, resources, and mentorship, HBEC remains at the forefront of leveraging new technologies to assist new business leaders. Contact us to learn how we can help you bring AI marketing to your business.
The post Why AI Will Drive Marketing to New Heights appeared first on Innovators Central.